Best 6 Teas for Singers and Musicians: Teas that Protect & Energize Your Throat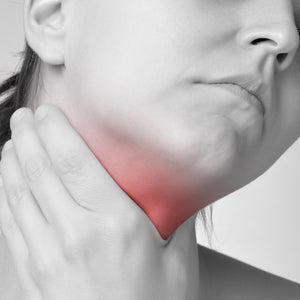 Best 6 Teas for Singers and Musicians: Teas that Protect & Energize Your Throat
One of my good friends, Nick Wallaki, who is a singer and musician, asked me what tea is recommended for singers. What a great question! Obviously, a singer's greatest asset is his or her voice, which means that protecting and caring for their throat is of utmost concern.
Nick is already a big fan of Wild Tea Qi, drinking our energizing teas before his shows. However, in our most recent conversation, we were more concerned with health, and below I've answered not only for his throat health but also for his energy as a singer.
Top 6 Teas for Singers and Protecting Your Throat
1. Wild White Moss - The Best Tea For Sore Throats
Wild White Moss, which is especially for your throat. It is used by the local people in Yunnan as an herb for sore throats. It contains no caffeine and is a gentle tea. It leaves your throat feeling cool and soothed. Wild White Moss is an amazing wild tea that grows on a massive mountain at the foothills of the Himalayas so it has a very special energy. In addition to helping soothe a sore throat it also has powerful detoxifying properties. It is a cooling herb so will cool down a raspy, hot feeling in the throat.
Of all of the teas we recommend for singers, this is the essential number one you need to prepare for your performance. We also recommend that you have a pot of it brewing backstage during your performance for  intermission.
2. Moonlight White Tea - A Good Tea Boosting Immune System
When you're preparing for a performance, you want to prepare your body as well as your voice. To guard your immune system from illness before a performance, regularly sip on some Ancient Artisan Moonlight White Tea. At the same time it's boosting your immune system, it also helps beautify your skin, destroying free radicals, and giving  you a glow. It makes you feel your best on the stage.   
3. Wild Licorice -  a Good Tea to Help Soothe Sore Throats
Wild Licorice will also help soothe your throat. Our Wild Licorice will leave a smooth coati on your throat as your drink. It is anti-inflammatory, helps improve digestion and will soothe an upset stomach. You can also pair the Wild Licorice with other types of teas such as Silver Needle or White Peony.
4. Bulang Ancient Tea Tree Puer - the Best Tea for Energy
It's never good to try and perform a show while being half asleep. The audience needs to feel the energy emanating from the stage and you. For peppy energy and Qi for your shows I recommend Bulang Ancient Tea Tree Puer tea. This tea is loaded with incredible energy as it is from ancient tea trees on Jingmai Mountain from my friend and tea artisan Shai Bao. This tea will keep you pumping throughout your show.
5. Ancient Phoenix Fermented Pu'er - A Good Tea to Help You Relax
There can be a big emotional rollercoaster when experiencing a big performance. Leading up to it, you'll feel the buzz and anticipation. When everything is done and over, there's often the need to fight post-show depression as you come back to reality. After you finish a performance you might want to come down back to earth and relax a little. For grounding and relaxing try the Phoenix Break-away bars.
6. Wild Schisandra Herbal Tea - Best Tea For Overall Health Benefits
Our Wild Schizandra Herbal Tea packs a big health punch. Schisandra is a superfruit that boosts the immune system, increases endurance, enhances performance, fights insomnia, improves digestion, helps improve energy and general health. When preparing for a performance, and just staying in great health, Having some Schisandra in your tea is the way to do it.
How to Stay Hydrated and energized during your show:
To take your tea with you to shows try this tea bottle. The tea bottle is made of solid double walled glass so you won't burn your hands when you touch it. It should keep your tea nice and hot for a while and even includes a strainer that fits in so you don't suck down the tea leaves or herbs. On top of that it looks damn cool.
If you want to listen to Nick's awesome sounds check out his free music here.
For Teas are not available online, you can contact us to get it especially for yourself:
info@wildteaqi.com
Leave a comment
Comments will be approved before showing up.